Dnaleri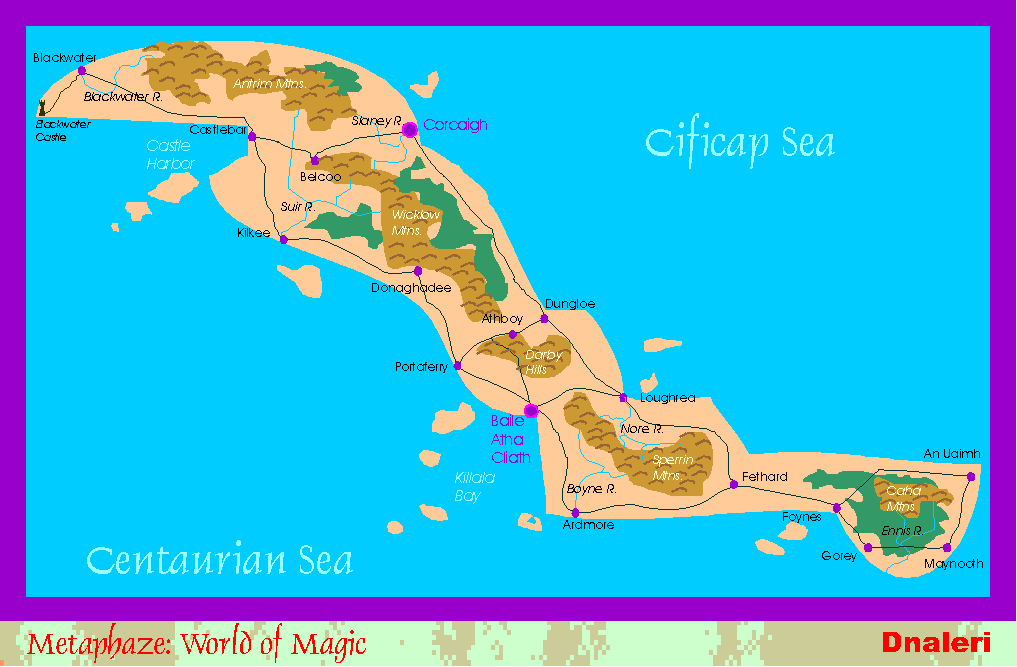 ---
Dnaleri
The pleasant lands of this kingdom are inhabited by the wee folk, of which legends are made. There is nothing "wee" about the fashion to which they see the management of their land. From the Blackwater castle in northern Dnaleri, to the village of Maynoath on the south end, there is little news that doesn't find its way 'round the place in short time, many visitors find uncanny and magical.
Dnaleri is the most magical place in all of Metaphaze. So much magic permeates much of the substance of this place that wizards tend to shy away from the land. Most conjuration's tend to work out right, but any enchantments pursued in this place tend to meet with stranger than necessary complications. It is said that magic's that are successfully achieved here are better than anywhere else in the world, but just as good as these creations can be, devastation caused by magic's gone wrong can be just as bad. Because of this, enchanters are frowned upon in all the cities and villages of the land.
---
(c) COPYRIGHT Robert J Becraft, 1997. All Rights Reserved. No portions of these web documents may be reproduced or copied without the expressed consent of the author.