METAPHAZE, World of Magic
[Back to Cities] [The World] [The Continents] [The Governments] [The History]
---
The City of Savanna, Acirema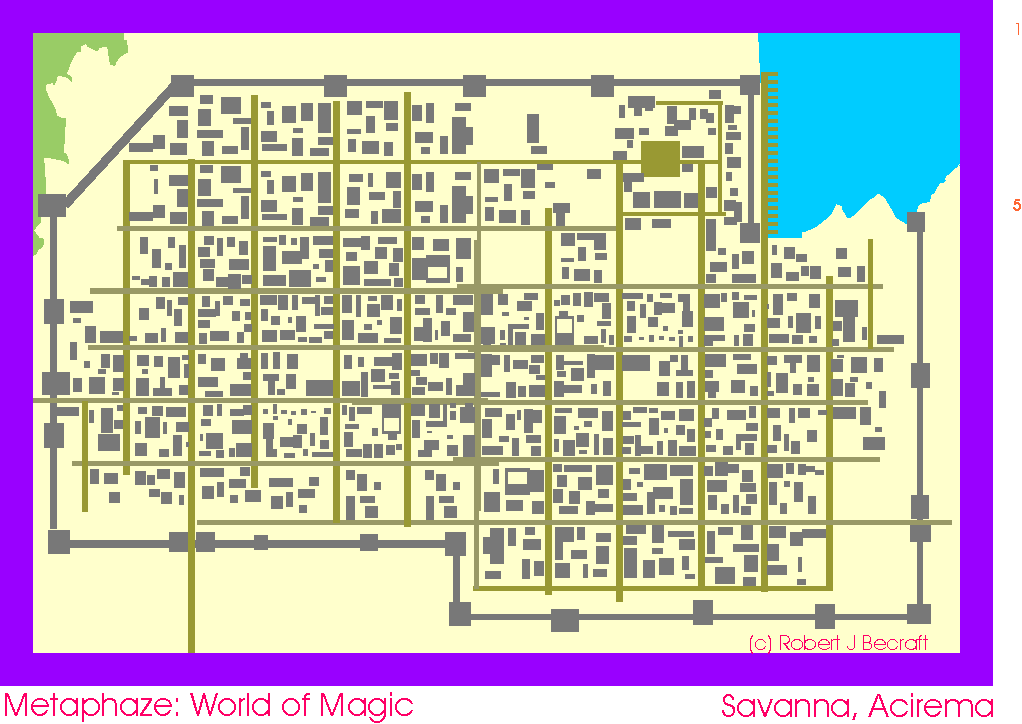 ---
The city of Savanna has a population of 8,700 inhabitants.
The Wharf District
Savanna: Economy
Savanna is a major manufacturer
Its main exports are harnesses, wire, arrows and metals.
Its main imports are flint and medical procedures.
Savanna: The Races
Savanna is one of the cities
Savanna: Traveler's Inns
Wright Canvas Inn
Basket Case
Mulhavan's Truck Stop

Miscellaneous Businesses
Weaponsmakers
Wine

Government
Savanna is governed by
Major Temples in Savanna
Epona
Sucellus
Shu
Atum
Tauert
Horae
Thallo
Inachos
Parashurama
Fauna
Dumuzi

---
© Robert J Becraft, 1996, 1998. All Rights Reserved. No portions of these web documents may be reproduced or copied without the expressed consent of the author.